SF GRAPPLER MEETS ARE SUSPENDED "FOR THE DURATION"

We can't hold meets during the pandemic!
But we plan to resume when it's safe to do so.
We miss you very much! And we want to see you at our next meet.
So please: Take care of yourselves and those around you.
BIG HUGS!!

---
Hey men! Come grapple with us!
We're a group of friendly gay, bi, and gay-friendly men who love to wrestle.
It's very simple: We rent a great space, set up mats, and wrestle! By sticking to the basics, we have great fun. Men of all ages and sizes join us! You can come and go as you like, and participate as much as you like. It's informal, friendly, fun, and safe.
Want to join us? Just come by! No need to contact us first—more details are below.
Check us out on Facebook. Or to send us an email.
We meet on the first Wednesday of each month.
TIME:
6:45-7:00 pm—Set up and change clothes
7:00-7:15 pm—Circle up and do introductions
7:15-9:15 pm—GRAPPLE!
9:15-9:30 pm—Change clothes and depart
PLACE:
SF Catalyst—1060 Folsom Street, San Francisco
SF Catalyst is between 6th and 7th Streets, just past Moss Street—it's two doors to the right of Extreme Pizza: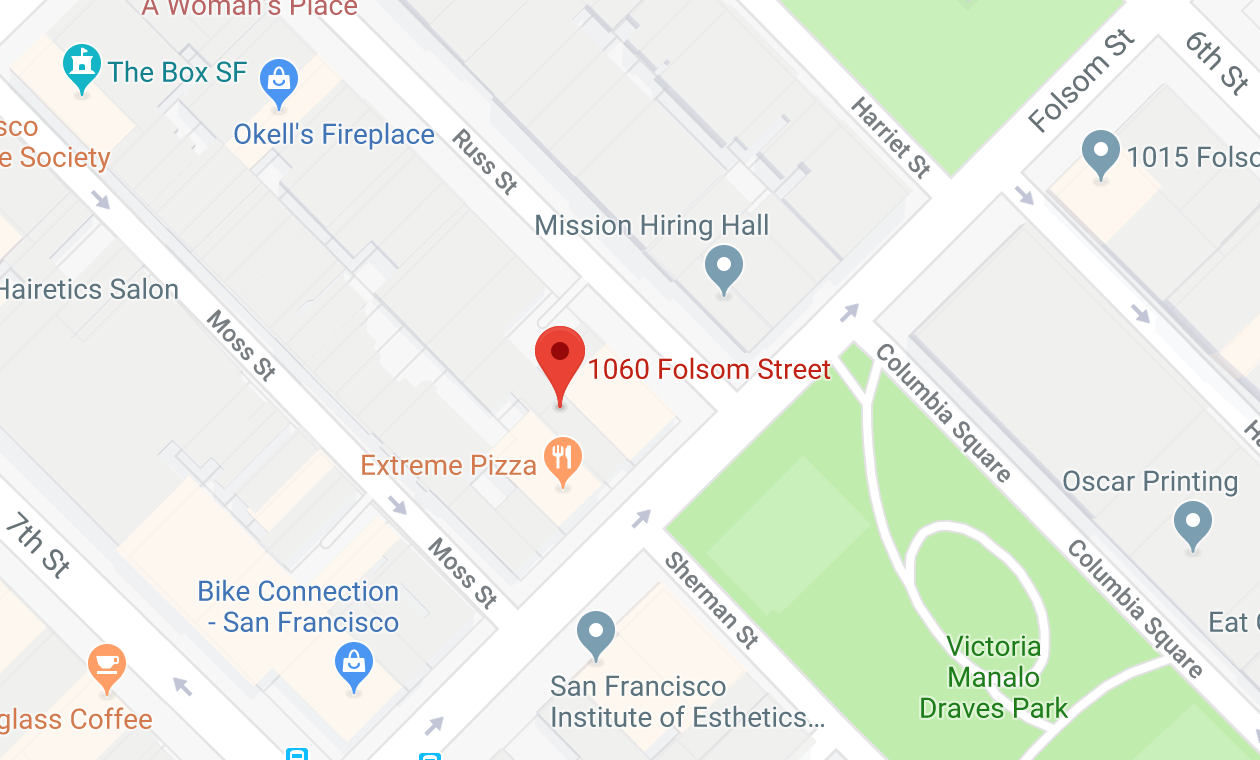 Look for the brick building with a red door: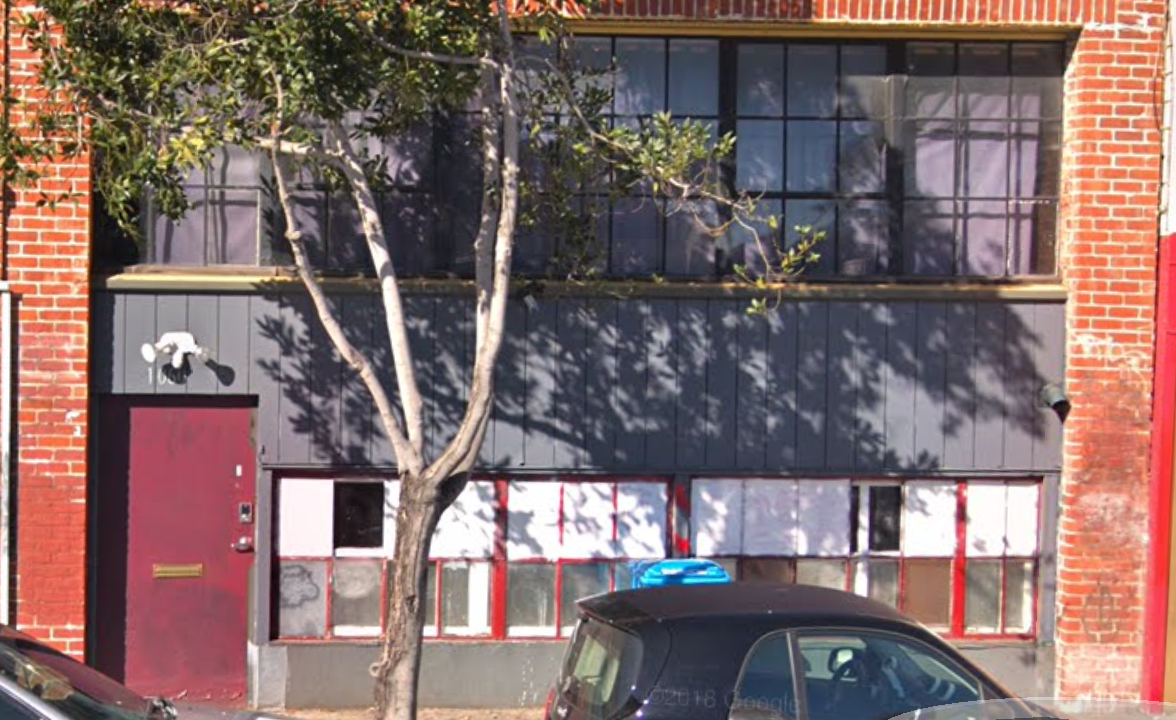 Details.
What do we do?
Come together for a brief welcome
Warmup/stretch for 10 minutes
Open mats until 9:15 - 9:30 pm
We practice no-gi submission type wrestling.

No-gi means that you're not required to wear the traditional judo-type white garment (you can if you want to).
Submission type wrestling means that the match is over when you or your opponent taps out.
What to wear?
A wrestling singlet, gym clothes (with or without a shirt), compression shorts, gi ... whatever you like.
Please note:
Our facility offers a chilled, filtered water dispenser that you can use to fill a water bottle.
We also offer a jug of lemon-lime sports drink made with chilled, filtered water from the dispenser. Cups are available.
Maximum safety emphasized at all times:

Mats are sanitized to professional standards prior to each meet.
Showers are available afterward (we supply liquid bodywash, but please bring your own towel).
What about sex play?
We offer a very relaxed, physically friendly, fun and joyous but non-sexual environment for gay, bi, and gay-friendly men.
While many guys feel this is a pleasantly sexy thing, please understand that sex acts are not a part of our meets. We're about the fun of submission wrestling.
Curious? Please come see us! You'll be very welcome.
Questions?
Please send us an We'll get back to you shortly.
Or check us out on Facebook!